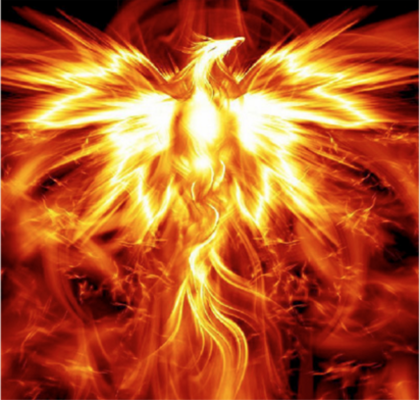 I am very happy to announce that Mariabruna Sirabella will be with us again on Maui (yay!) this January 21-22 to facilitate a SoulCollage® workshop entitled, "The Phoenix: Ancient Myth, Personal Journey."
Mariabruna's storytelling will draw us into this engaging and fascinating story filled with visual and poetic opportunities to inquire within and share with the group. We will explore the timeless and revolving story of the Phoenix step by step through the wisdom of our SoulCollage® Neters and by making new inspired cards.
2-DAY WORKSHOP INCLUDES:
A deep exploration of the archetypal Phoenix myth, connecting ancient wisdom to our contemporary lives
A framework for understanding how the Phoenix myth works within everyday life, and a process for accessing the Phoenix myth during moments when change and transformation are experienced or needed
A guided process of self-discovery and creative expression through SoulCollage® card making honoring the energy and quality of the Phoenix
Ample time and space to access and explore our own inner wisdom through SoulCollage® readings and journaling
Participants unfamiliar with the SoulCollage® process are invited to read this article for background information that will enable you to get the most out of the workshop. One participant created this beautiful video a couple of years ago after taking the workshop, and it's well worth checking out. (It is in Italian but the visuals and the music give you a sense of the workshop.)
The workshop will take place in Maui. Full details will be sent out upon registration. Register here (click link and scroll to bottom of page), and please contact Beth Marcil with any questions. Our venue this year is Heritage Hall near Pa'ia.
SCHEDULE:
Saturday 1/21 from 9:30 am – 5:30 pm
Sunday 1/22 from 9:30 am – 4:30 pm
We look forward to seeing you there!
*Also, be sure to check out Mariabruna's Cosmology of the Wheel of Life, a 3-day workshop in Hilo, Hawaii, March 10-12, 2017.