Inspired by a project in Karen Michel's book, "Green Guide for Artists", I created my first handmade journal with fused plastic bags covers. The interior pages incorporated a variety of papers collected from around the house as well as interesting photos and captions from magazines that caught my attention. After gathering and composing my pages, I used bull clips to hold them in place while sewing the pages together using a simple Japanese stab binding. What fun!!! Here are some images of the book I made as a "thank you" gift for a friend.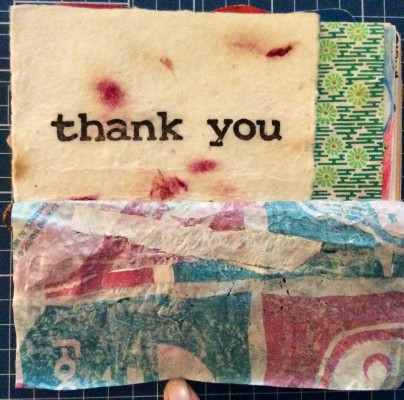 Bottom of image shows inside of fused plastic cover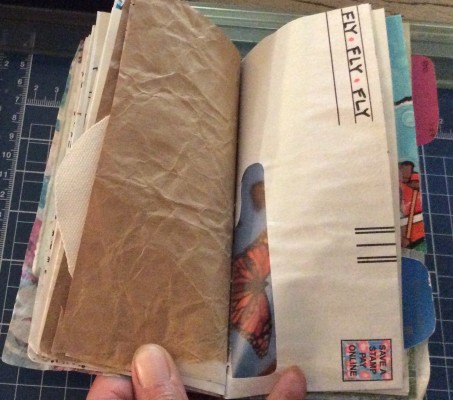 Double page spread with crumpled paper bag and re-purposed envelope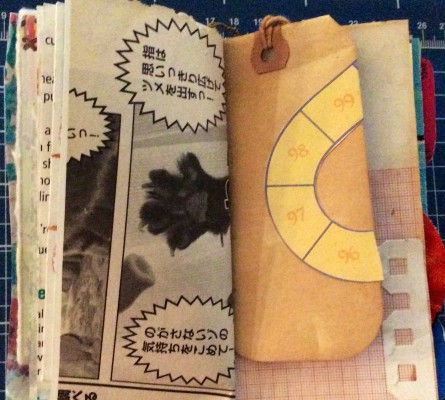 Double page spread with page from Japanese magazine and tea-stained tag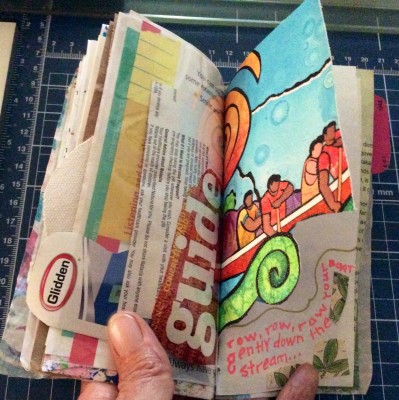 Double page spread: Left page uses a clear pocket with saved papers. Right page is a collage made from portion of one of my art prints and other papers.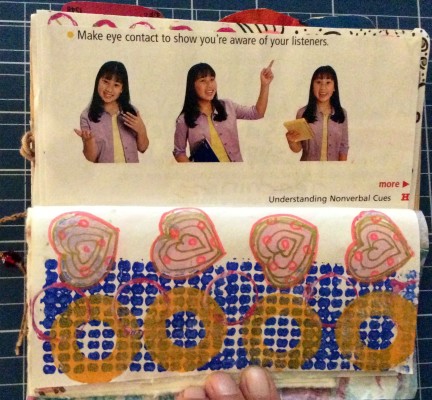 This Japanese magazine had some fun images and captions on "Understanding Nonverbal Cues". I couldn't resist using them in the book! Bottom page is stamped with found materials.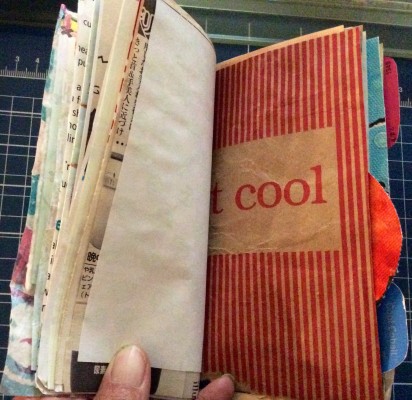 Double page spread with cooler bag "Keep it cool" from health food store.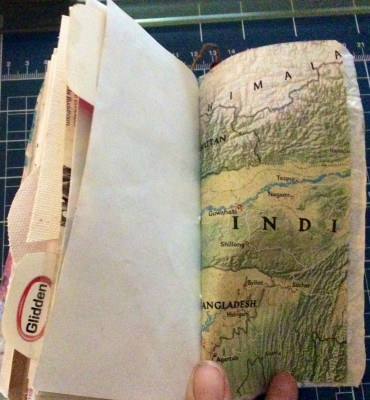 I love using maps to add an exotic element to a page.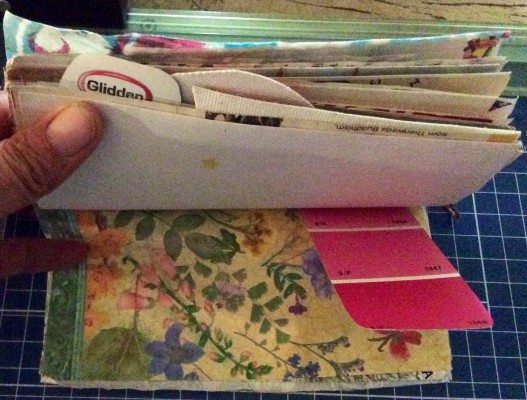 Paint swatch extends out from book when closed.
I was also asked to teach a workshop on making fused plastic bag journals. Here are a couple of photos from the class.
Student layering parts of plastic bags together to create a book cover. Waxed paper was placed under the plastic before beginning to layer.When she had a composition she liked, more waxed paper was placed on top before ironing. This protected the ironing board and the iron from being damaged as plastic bags melted enough to fuse together.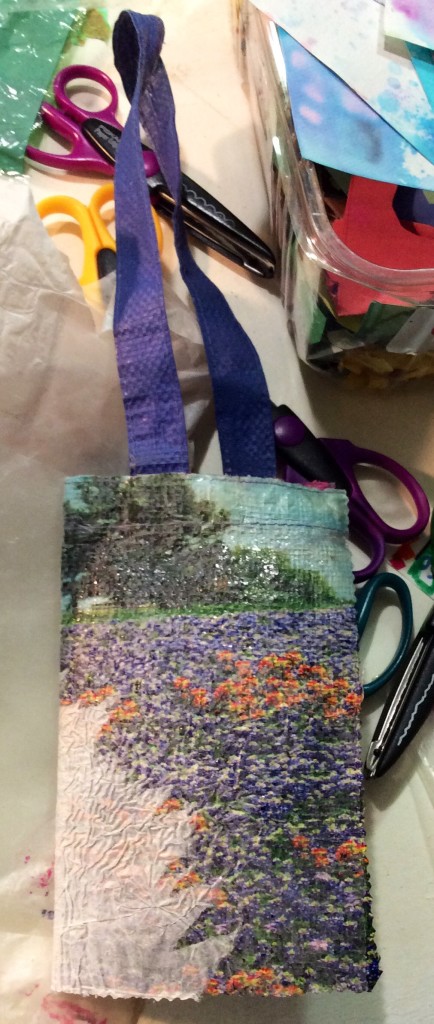 Another student used a heavier plastic shopping bag for her cover. She also incorporated the handle to make her book "tote-able"!
Be sure to check out Karen Michel's book for more comprehensive instructions on making these journals yourself. And have fun scavenging for papers to use in your book. The sky's the limit!