These are some of my watercolor collages, a style I originally developed using pieces of a watercolor painting that didn't quite work out, but had some interesting parts. I cut them up and used these parts to create colorful collages on black paper. They turned out so well that I made more.
When working in this style, I draw the initial design on paper and then enlarge the image to its final size on tracing paper. The completed design is then transferred to a heavy black paper (Arches Cover Black). At that point, I determine my color palette and then paint sheets of watercolor paper accordingly with a variety of techniques (using salt, saran wrap, rubbing alcohol and wax resist to name a few) that create interesting textures and patterns to be cut out and utilized in the final piece.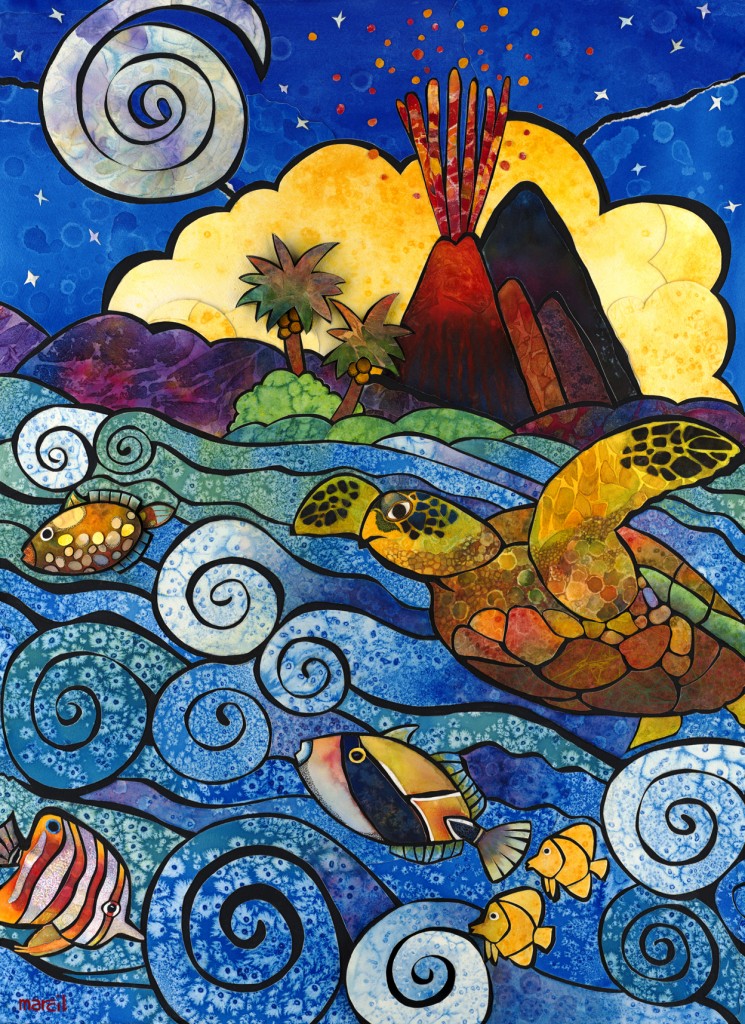 The tracing paper design also acts as a pattern that's used to transfer each individual piece of the overall image to the completed watercolor sheets. I am able to move the tracing paper pattern around on the watercolor to find the perfect color and texture for a particular area. Transfer paper is slipped between the pattern and watercolor technique and traced onto the sheet. That piece is then carefully cut out using scissors and x-acto knife, brushed with archival adhesive and pressed into place on the black paper.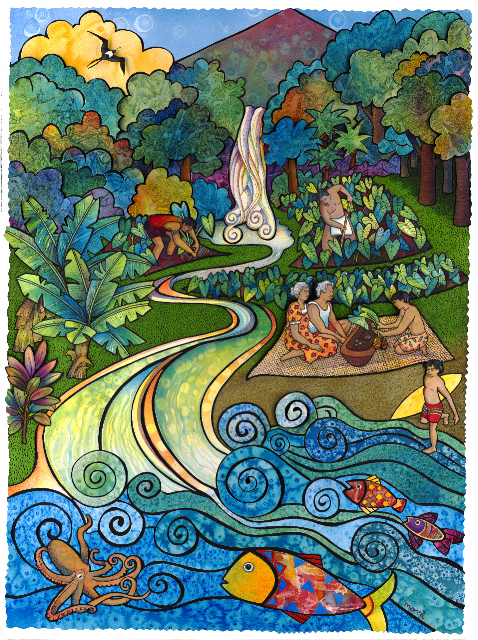 Every single component of the design is individually cut and pasted into the overall pattern leaving some of the black paper showing between the pieces. I continue to cut and paste until the design is complete. At this stage, I go back into the entire piece, fine tuning areas with more watercolor, colored pencils, and ink until the piece feels complete.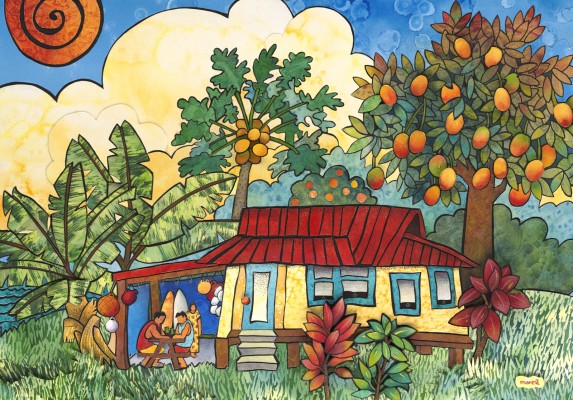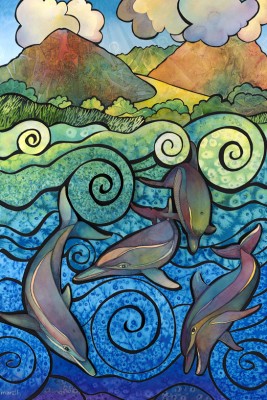 The technique is rather labor intensive but well worth the effort. Some people might ask why I don't just paint the whole thing on the watercolor paper and outline each piece with black pen or paint. I've certainly thought about it as it would dramatically shorten the time it takes me to complete a piece but I wouldn't be able to achieve nearly the level of detail, texture, and vibrancy that makes this technique so dramatic. It is truly a labor of love.